William Steven Bell (1827-1872)
LINE: A1 William Bell | B2 John Bell | C2 William Bell | D1 William Stevenson Bell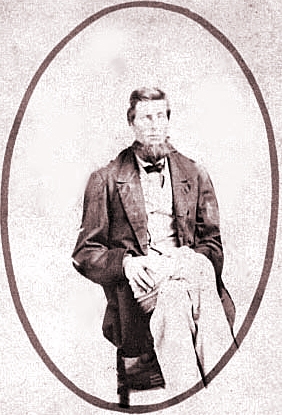 William Steven Bell
(1827-1872)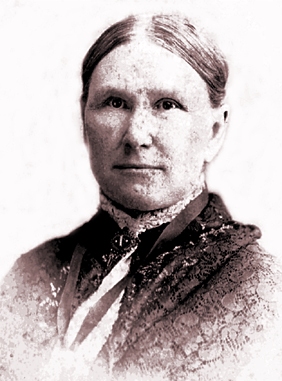 Rebecca Love Bell
(1832-1908)

E1 William Steven Bell, born October 9, 1827 Mercer County, Pennsylvania, died February 1, 1872; buried Unity Presbyterian Cemetery, Greenfield, Pennsylvania; married April 11, 1854 Rebecca Love, born February 16, 1832 Ohio, died May 12, 1908. Nine children. Both are buried in Unity Presbyterian Cemetery, Greenfield, PA. Source: William Steven Bell Family Bible
---
Mrs. Rebecca Bell
Mrs. Rebecca Bell, widow of William Bell, and a long time resident of Mercer County, died at her home in Lackawannock Township of last week, aged seventy-six years. Over fifty years of her life was spent on the farm on which she died, and her husband was one of the pioneers of that section. She was a member of Unity Presbyterian Church, a devout Christian. She was a woman of excellent traits and pleasant disposition, and her death is mourned by a large circle of friends.

She is survived by two sons, James H. Bell, of Lackawannock Township and John C. Bell, of Fresno, Cal., one daughter, Mrs. Cora Young of Grove City, two sisters and two brothers.
---
Children of William Steven Bell and Rebecca Love:
Source: William Steven Bell Family Bible - Births Deaths Marriages Memorandum
F1 Mary Jane Bell ("May"), born February 23, 1855, died of Tuberculosis April 17, 1875. F2 Margaret Melvina Bell (twin), born July 17, 1856, died of Tuberculosis November 28, 1877. F3 Buelah Ruffina Bell (twin), born July 17, 1856, died of Tuberculosis November 5, 1885. F4 Elizabeth Anna Bell, born September 30, 1858, died of Tuberculosis August 23, 1876. F5 William Stephenson Bell, born August 2, 1860, died of Tuberculosis May 15, 1861. F6 Clara Bell, born March 11, 1862 in Mercer County Pennsylvainia, died July 1, 1945; married January 3, 1884 William V. Young. F7 Esther Oleiva Bell, born April 13, 1864, died of Tuberculosis December 29, 1878. F8 James Hugh Bell, born September 9, 1866, died September 1, 1928; married September 7, 1893 Eleanor Rebecca Junkin, born November 6, 1866, died June 2, 1936. F9 John Calvin Bell, born August 1, 1869, died December 18, 1933 in Fresno, California; married November 14, 1894 Fronie Wheat, born May 29, 1862 in California, died December 14, 1945 in Fresno, California.
---