Elizabeth Anna Bell (1858-1876)
LINE: A1 William Bell | B2 John Bell | C2 William Bell | D1 William Stevenson Bell | E1 William Steven Bell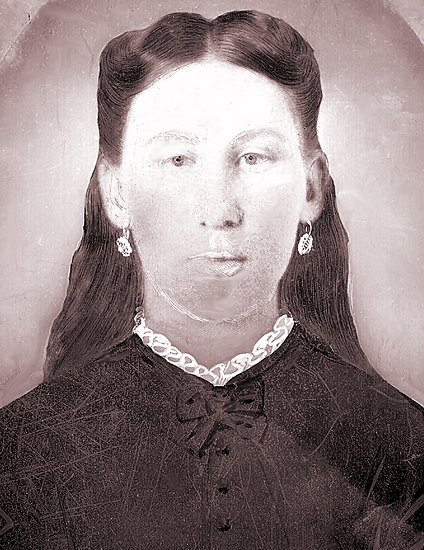 Photograph thought to be Elizabeth Anna Bell
From a Tintype

F4 Elizabeth Anna Bell, born September 30, 1858, died August 23, 1876 of Tuberculosis .
---
Obituary of Elizabeth Anna Bell

At her mothers, Greenfield, Mercer Co., Pa., Aug. 23, 1876, Miss LIZZIE A. BELL, of Warren, O., aged 17 years, 10 months and 23 days. For six years Miss Bell had been living with her grand father, Mr. Hugh Love. In the latter part of May, hoping that the change would be beneficial to her health, she returned to her mother, Mrs. Rebecca Bell. She was an earnest, active christian, ever rejoicing in bearing her cross. Just as the sun was setting on last Wednesday evening, her soul, guided and lighted by the Son of Righteousness, entered in triumph into the "better world."
---