Janice Louise Junkin (1939- )
ANCESTRAL LINE: A1 Joseph Junkin I | B1 William Junkin | C8 Andrew Junkin | D1 William Junkin (Jenkins) | E1 Albert Augustus Junkin (Jenkins) | F3 Albert Thomas Junkin | G2 Harry Lawrence Junkin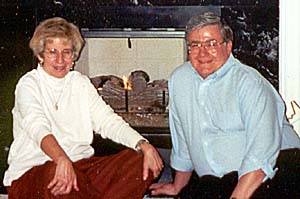 H2 Janice Louise Junkin. Janice Louise is the twin to Joyce. She was born 27 October 1939 in Hamilton Butler County Ohio . She is the duaghter of Harry Junkin and Betty Reeb. She was married 10 Aug 1963 to Gail Edward Hinderlong in Hamilton, Butler County, Ohio. Gail Edward Hinderlong was born 2 Sept 1940 in Hebron, Licking County, Ohio. He is the son of Ralph Odell Hinderlong and Faye Leona Davis. He is a retired junior high math and computer teacher. He retired in 1992 after 30 years of teaching. He works in the file room for Merk. Janice is a retired elementary school teacher. She retired in 1992. She is a substitute teacher and care giver for her grandchildren. Children of Janice Louise Junkin and Gail Hinderlong:
---
Information about the Andrew Junkin line was supplied by
Joyce Junkin Cockerill
, September 2001, updated June 2005.
Her e-mail address is: jcockerill@cinci.rr.com.
---